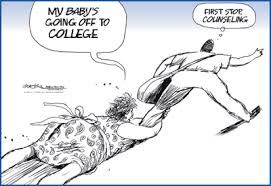 I've been writing a lot lately about the consequences of helicopter parenting on young people currently graduating from college and university. I hope I've made my point that over-protecting and coddling our kids is not doing these young people any favours.
Many of the radio hosts who've interviewed me recently have been asking, "What can parents do now, if they have young children, to protect them from the consequences of helicopter parenting?"
They want to know how parents of younger children can prevent them from experiencing the types of employment struggles that over-indulged, bubble-wrapped kids inevitably face.
Here's the answer: ruthless compassion parenting.
I started my Ruthless Compassion Institute in 2009 to teach people how to "be kind, not nice."  What this means is to stop trying to please other people and start being more honest and clear about what we feel, what we need, and what we'll accept (or not) from them.
We can practice ruthless compassion with our children by loving them and guiding them without over-indulging or over-protecting them.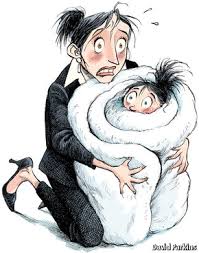 Many parents these days are trying too hard to please their kids, as opposed to teaching, inspiring and setting an example for them.
It's very important to nurture and protect our kids, but these days, children are spoiled and over-protected. They're given a passing grade when they haven't done the work to deserve it, and they're rewarded just for showing up.
Sadly, all of the above leads to overly entitled, insecure young adults who struggle to cope with their adult responsibilities.
Parents and educators these days are obsessed with kids' self-esteem. As a psychiatrist who practices psychotherapy every day,  I can tell you for a fact that empty praise and empty rewards do absolutely nothing to build up a child's self-esteem.
Children are smart. When we give them a passing grade even though they haven't done the work, or we reward them just for showing up, they know that the grade and the reward aren't meaningful, and these things don't make them feel any better about themselves.
Kids will develop self-worth by engaging in meaningful activities and positive relationships where they learn and grow and yes, even occasionally fail.
When kids work hard at a goal or put in effort to build skills and relationships, they'll feel better and better about themselves, regardless of what awards they receive.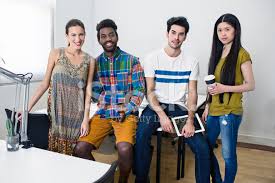 Building self-esteem has nothing whatsoever to do with protecting children from the consequences of their actions. When we deprive kids of these consequences, they fail to learn important life lessons about cause and effect and they miss an opportunity to build character.
Learning, especially from our mistakes and our failures, is what will build a child's self-esteem and develop a good character. We need to stop protecting our kids so much that they never have a chance to figure out how to course-correct and do better next time.
Self-esteem is built by trying, falling down, learning and problem-solving. It's built by putting in the effort, the hours, the sweat and the tears. It's not built by having things handed to us on a silver platter.
Character is built by learning to tolerate disappointment, loss and failure. It's built by being able to see ourselves clearly and have a sense of humour and perspective about our shortcomings.
Giving kids a trophy just for playing the game makes them think that they should be rewarded simply for showing up. This won't work out so well for them if they simply show up at their first job.
Helicopter parenting (or teaching, or coaching) prevents a child from learning the kind of positive work ethic that will lead them to career success.
In fact, it's a set up for failure, unless the young person quickly figures out that they're actually expected to do some work at their new job.
Helicopter parenting comes from love, but it's a misguided approach that cripples children and leaves them ill-prepared for the challenges of adult life.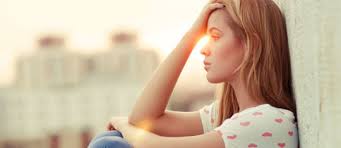 Ruthless compassion parenting, on the other hand, teaches children that they have to be responsible for themselves and for their actions. It helps them develop meaningful skills and good work/study habits.
Ruthless compassion parenting helps kids grow up to be humble, respectful, polite and reliable. It helps them to become conscientious and hard-working. It teaches kids to stick with tough challenges, and keep going until they find a solution.
Kids with helicopter parents are encouraged to give up  (or at least, are not encouraged to persevere) when things are tough, and therefore they fail to build the confidence, self-worth, skills and mastery that come from persevering.
Ruthless compassion parenting helps kids become independent, autonomous and self-directed. They learn to stand on their own two feet and think for themselves, which are things that helicopter-parented kids can't do.
When parents go overboard in trying to protect their kids from any discomfort or shelter them from any disappointment, they raise weak children who can't cope with even the most basic challenges.
These young people enter the workplace and are immediately overwhelmed by the real demands and responsibilities of adult life.
On the other hand, children raised with ruthless compassion are strong and resilient. They've faced challenges and they've coped with failure, loss and disappointment. They've learned to figure things out on their own and they're confident in their abilities to solve their own problems.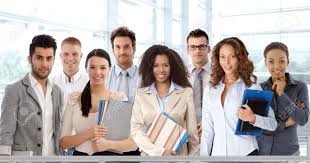 With their parents' love, encouragement, guidance and support (but not excessive protection) they've developed confidence, competence, autonomy and self-esteem.
If you're a parent who doesn't want to raise the next generation of  insecure, overwhelmed and incompetent young people, please give up your habit of helicopter parenting and start to practice ruthless compassion parenting.
It's not too late to switch gears. You can teach your children the kinds of values, attitudes and habits that will build genuine confidence and self-esteem and will enable them to be successful in their future careers.
Sign up here for my free monthly wellness newsletter. July is all about giving up the victim mentality and embracing your inner warrior.
Listen here to my latest podcast. Nicholas Lovell, author of The Curve,  talks about making money in the free economy.